I have an older Hauppauge PVR Model 1212 and Verizon FIOS HDTV. I get the PVR to get recorded videos to the computer fine. But the quality /resolution is not there. Maybe 10-12 years ago the quality would be to par not now.
Example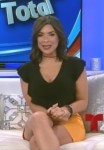 1. Do I need a newer PVR model?
2.Is the problem Verizon FIOS -reading other articles many complain Verizon does not want their transmissions recorded to high quality on purpose.
Is there maybe an app for a PC that can help w/ the Verizon issue?